Medical care at your worksite … reimagined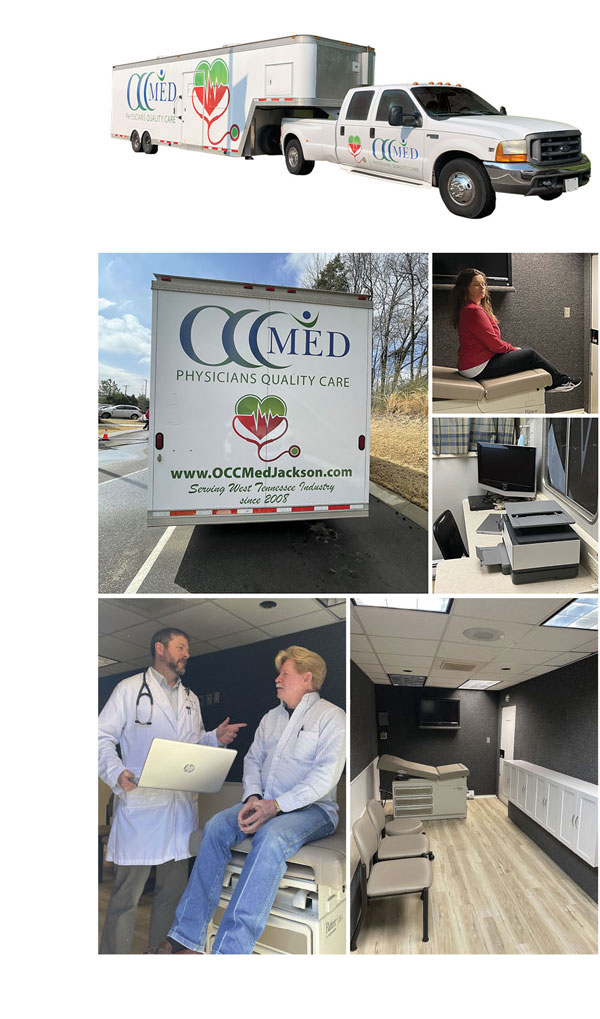 Our self-contained Mobile Clinic arrives at your doorstep equipped and staffed, offering employers a convenient and cost-effective way to provide many medical services. Our Mobile Clinic has a private exam room and waiting area. A nurse practitioner and a nurse/medical assistant staff the clinic and can provide your employees DOT and pre-employment physicals, fit-for-duty testing, sick visits and more.
Physicians Quality Care OCCMed Mobile Clinic offers:
DOT physicals
Pre-employment physicals
Fit-for-duty testing
Sick visits
Drug screening
Hair testing
Breath alcohol testing
Pulmonary function tests
Respiratory fit tests
Respiratory questionnaires
Hepatitis B titers
Vaccinations
Blood lead levels
COVID testing
Wellness blood work
We also can do urinalyses, DOT urine screens and drug screens, but because of regulatory limitations, these must be collected in a permanent restroom at your facility.
Pricing
$385/hour
$150 setup fee
Minimum 4 hours
Maximum 10 hours
$435/hour for overtime, up to 1 hour billed in 15-minute increments
Travel time is not billed within a 30- mile radius of Jackson
Outside of 30 miles, $125/hour travel and personnel charge billed in 15- minute increments. Set-up fee is waived.
30 minutes non-billable time for lunch
Lab work that cannot be performed on-site will be sent to our reference lab. Charges are the same as those performed in-clinic; there is no additional charge for transport and reporting, and no collection fee. Durable medical equipment is also offered at the same cost as in-clinic.