Bo Danville: Hero Trucker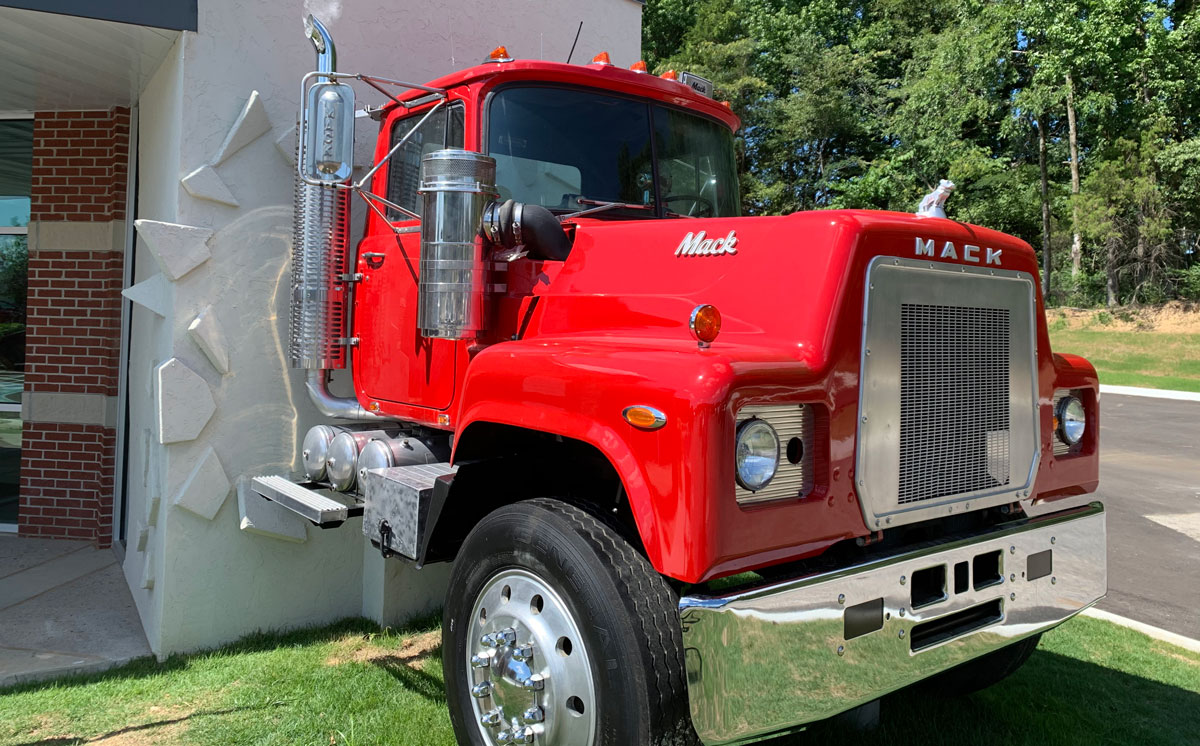 Long-haul trucker Bo Danville is remembered with a special marker and his restored Mack Truck just outside the new Physicians Quality Care OCCMed clinic.
On that spot on August 18, 2008, Bo risked serious injury and possible death as he saved the lives of 37 school children. A school bus had just rounded the corner at Pleasant Plains and Country Club Lane when the driver realized that the brakes had suddenly failed. The school bus jumped the curve and raced out of control across the empty field just north of the newly opened Physicians Quality Care.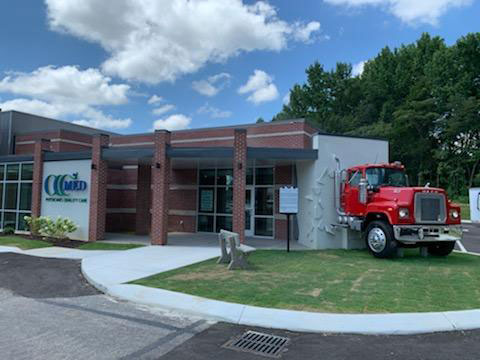 Close behind the bus, Bo was able to position his 18-wheeler and guide the bus to a safe stop in the tree-lined buffer zone at the back of the property. His actions, however, resulted in his truck continuing at high speed toward PQC's parking lot toward a mother and young infant just getting out of their car.
With no other option, Bo turned his truck sharply, causing it to roll several times and come to rest in the very spot you'll find the truck today. As a result of his selfless actions, Bo sustained serious injuries and was airlifted to a nearby trauma center where he remained in critical condition for several weeks.
Bo's beloved red Mack Truck was retired and recently restored to honor Bo's heroism and the hard work of truckers everywhere. After months of intense physical rehabilitation, Bo was able to return to the job he loves. He occasionally stops by PQC OCCMed to reminisce and tell stories about that fateful day.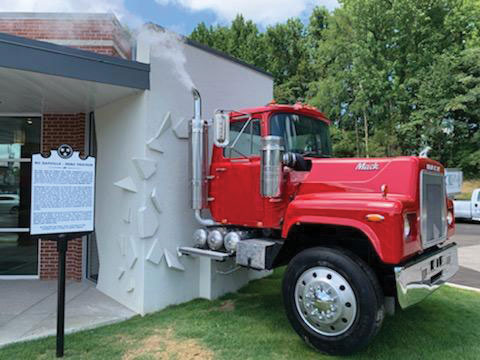 Periodically, the truck "comes alive;" its engine revs up, the lights turn on, the horn honks and exhaust pours out of its smoke stack. Occasionally, it plays a classic trucking song.
Bo Danville meanwhile, has been enshrined in the Truckers Hall of Fame in Salina, Kansas.
We encourage you to drop by to honor the hard work of truckers everywhere, reflect on Bo's heroism and delve deep into your own memory. Was this guy for real?